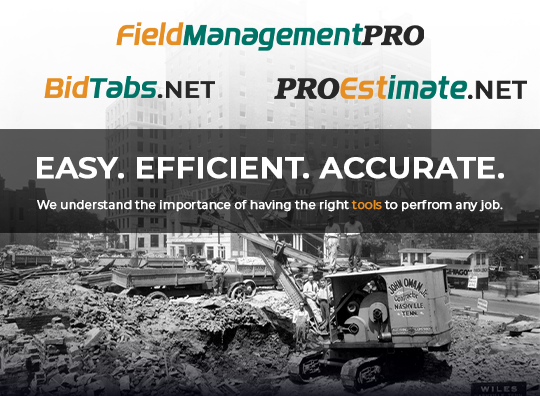 We are attending World of Concrete 2021 in Las Vegas! This trade show is at June 8-10 at the Las Vegas Convention Center.
Check out our product portal page here.
Click here to register for WOC 2021.
Planning on attending? Stop our booth, and we can walk you through the following products:
BidTabs.NET – bid tabulations tool designed to help you generate accurate estimates quickly and easily.
ProEstimate.NET – crew based estimating software specifically designed for heavy/highway contractors and subcontractors to assist in the preparation of bids.
FieldManagement Pro – easy to use field management system designed to report and track data.