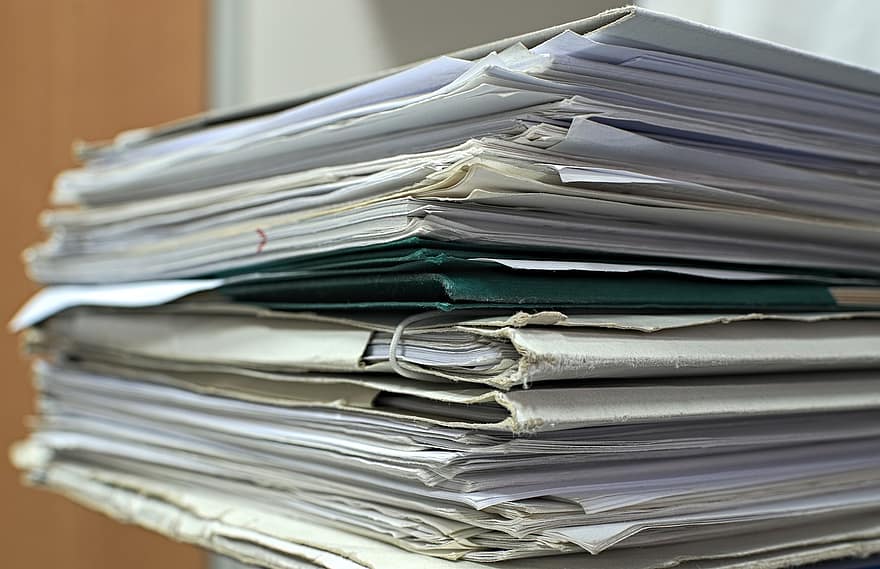 Technology in the construction industry has grown by leaps and bounds over the last decade.
We now have drones, remote control machinery, software for estimating, field management, historical data pulling, and more being used in the field.
Despite all these advancements, construction still remains a paper-heavy industry when it comes to documentation, time card entry, and recording field data.
In fact, the 2018 ConTech Report states that 40 percent of construction companies are still using pen and paper on-site.
However, using paper in the field is problematic, to say the least, and here are a few reasons why:
Mistakes Are Inevitable
Without the safety net of a digital system, mistakes are bound to happen when data is being entered by hand.
Human error can be extremely costly, particularly for the tight deadlines the industry operates under.
For example, consider your accountant entering payment information submitted by a project manager, but he/she can't read the handwriting on the form. Is it a one or a seven? Now, time is being wasted tracking down your PM and figuring out the correct number, all because the form was submitted on paper.
"Paper is inefficient. Handwritten paper documents can also be easily lost and difficult to read," says John Biggs "Workers could incorrectly report a site they were meant to visit but hadn't, or wastefully duplicate efforts by repeatedly documenting the same information."
The Construction Payment Report shows the cost of late payments in commercial construction runs $40 billion annually. Don't let paper cause errors to take away from your bottom line.
Paper is Unreliable
Like I said, there is no safety net when it comes to paper.
Along with the human error element, paper can easily get misplaced or damaged.
Has it ever rained on-site and you had to run to save important documents? In a workplace as messy and at times chaotic as a construction site, you don't want to risk losing important information.
Aside from what can happen to paper in the field, what about the paper that is stored at the office? Construction Business Owner reports that "70 percent of businesses would fail in three weeks if they had a catastrophic loss of paper due to a fire or flood."
You have insurance in case of a natural disaster, but there's no policy that can protect your important documents. Once they're gone, they're gone for good.
Paper is Inefficient & Costly
I've laid out why paper is unreliable, but let's talk about efficiency and cost.
The process of transferring paper documents from the field to the office, then deciphering forms by hand is time consuming and therefore costing you more money than you might think.
Here are some statistics:
The Construction Business Owner reports that it takes employees an average of 18 minutes to find a paper document.
CIO reports that companies can spend $27,000 per year on document-management systems and maintenance for an average of 5,000 pages per month.

World Economic Forum shares that full-scale digitization in construction would save 21 percent in design, engineering, and building costs globally by 2026.
Using paper over a digital system might seem like the cheaper options, but the cost of employees' time, paper reams, and the potential cost of important documents getting lost or destroyed adds up quickly.
Hand to Hand Contact
As every company and media outlet would say, "These are unprecedented times."
In the midst of a pandemic, we've found ourselves needing to limit hand-to-hand contact as much as possible, and the construction industry is no exception.
When using paper in the field, close-contact is nearly impossible to avoid and usually involves physically bringing documents to the office. This system can prove difficult when many companies still have office personnel working from home.
Switching to a paperless system means less hand-to-hand contact and easy transmission from the field to the office.
The Solution
Now that we've discussed why paper is so problematic, let's go over a better, faster, more efficient solution.
FieldManagement Pro is a management software tool designed to provide timely, accurate, and relevant data in real time.  
Check out this video:
Field Management Pro has two components:
The office side which allows management to monitor daily progress, track productivity, document project information, and more.
And the field side which allows foremen to report daily diaries, time cards, equipment hours, cost codes, and work completed all from their mobile devices.
Learn more about how to eliminate paper from the field and the office with FieldMangement Pro.
Download FMP Mobile for free on Apple devices (password demo): https://apps.apple.com/us/app/fmp-mobile/id594585193
Download FMP Mobile for free on Android Devices: https://play.google.com/store/apps/details?id=com.fieldmanagerpro.fmpmobile_android&hl=en_US