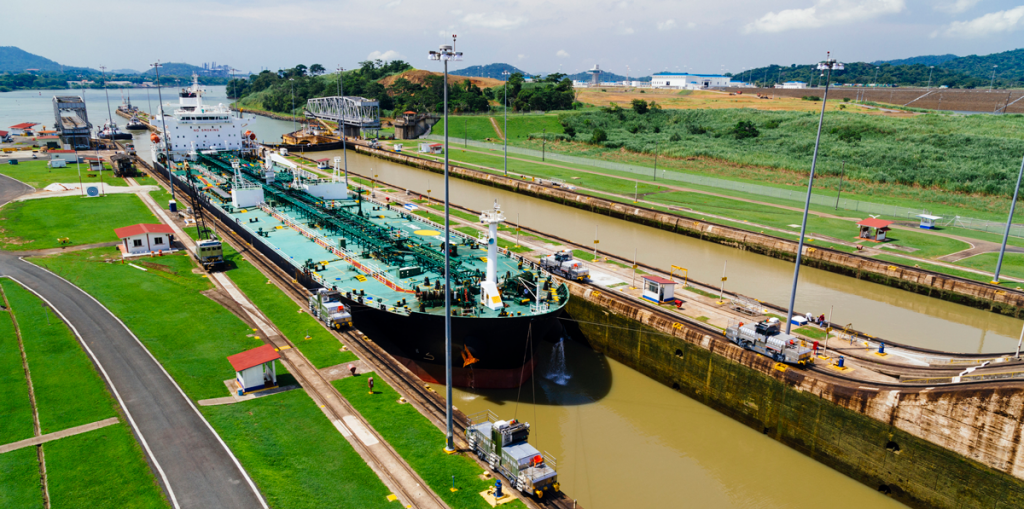 In honor of nearing 116 years since the original opening of the Panama Canal, we wanted to share our company's tie to this historic project.
So, how is a construction software company connected to the Panama Canal?
The Panama Canal first opened as a 300 ft., one-way passage on August 15, 1904.
After World War II, increased commercial shipping volume made shipowners resort to larger vessels. This increase in demand and ship size caused 48-hour wait periods to pass through the canal.
After pressure from ship owners reached its peak, funding was raised to widen the canal to 500 ft.
Now, here's where Oman Systems' predecessor company, Oman Construction, comes in.
For the first time in history, outside contractors were selected to work on the canal. Oman Construction was awarded the contract for the final 8.3 miles of the Gaillard Cut. This section was the most dangerous part of the project because of the risk of landslides. This stretch of the canal also required workers to seamlessly complete the project alongside the daily ship traffic.
Not only did Oman Construction complete this dangerous part of the project without incident, but the company also wrapped up 19 months ahead of schedule.
Not to brag, but we don't know many software companies who can boast connections to the Panama Canal as well as the Trans Alaska Pipeline, FDR's swimming pool, and the largest earth-fill dam in the U.S.
A software company with a long line of construction history under our belt, that's who we are.