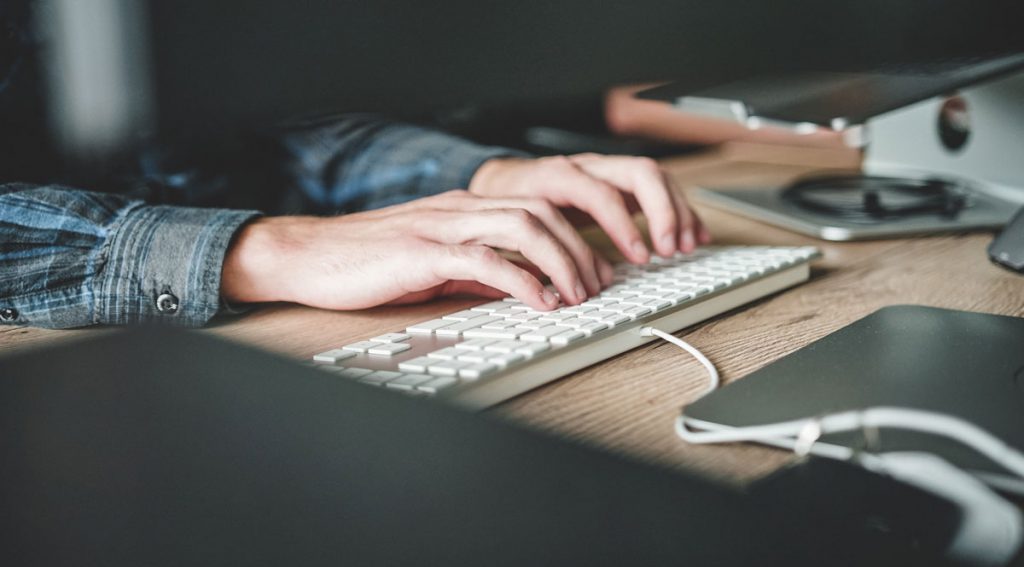 Winter is nearly here, and with it comes that opportunity to evaluate your process. Was there anything that hindered productivity? Tasks that you can streamline? Improvements that can impact your bottom line?
First, some things to consider:
FieldManagement Pro (FMP) is a management software tool designed to provide timely, accurate, and relevant data to those who need it to better manage your projects.
ProEstimate.NET is a cloud-based crew estimating system that streamlines the process of putting together bids and gives you the flexibility to collaborate from anywhere.
BidTabs.NET is a powerful business intelligence tool for the construction industry. Our program gives you the ease and flexibility to generate historical data in less time than ever before.
So, you think new software could improve your internal process and make your job easier. However, we all know choosing to introduce new technology to the mix is never that simple.
To navigate making your case for implementing a new program, here are some tips:
Decide Who Your Key Players Are
The first step in this process is deciding who all needs to be involved in the decision. This can vary from company to company and depends on the technology you're looking to implement.
For a field management system, this technology will touch your accounting team, project manager, IT department, foreman, and crews. You may not want everyone involved in this decision, but it's important to know who is likely to object to a change and why. Perhaps your accounting department will be worried about the ease of syncing to your accounting program. Maybe your foreman will insist that crew members will resist an electronic system.
Once you've decided who is going to be involved in the decision-making process, you can discuss how to overcome possible objections with your sales representative.
Justify Your Problems
Now that you've decided who your key players are, your next step is to explain why your company needs this technology.
This is best done by quantifying your problem.
For example, you could say that a dispatch program will save you time. However, imagine if for a week you keep a record of how much time you spend communicating with drivers and foremen when moving equipment and collecting meter readings. Now your argument can be "I will save X amount of time a month with a program that allows me to track equipment and moake instant move requests."
For another example, let's say your boss is set on sticking to a paper-based system. Here's where you can bring in some statistics: It takes employees an average of 18 minutes to find a paper document, and companies can spend $27,000 per year on document-management systems.
The more data you have to back up your pain points, the more powerful your argument will be.
Let Your Key Players See the Product in Action
Now that you have your key players' attention, it is time for them to see the product for themselves. Here you can let your sales representative take the reins, but you can help give this stage the boost it needs.
Most sales teams will give you a product demonstration where they will walk you through the different program features. However, the more personalized this demo is, the more likely it will hit home for your colleagues.
Before the walkthrough, talk to your sales rep about how you can tailor the demo to your company's needs. Consider sharing an EBS file for an upcoming project to plug into the program.
An example we've experienced here at Oman Systems for our BidTabs.NET software: a potential client was working on tabbing out a job for an upcoming letting. We were able to walk him through how to find several obscure pay items from his job and run multiple comparisons to show state averages and his competitor averages. This not only gave him a feel for the program but also provided the data necessary for a precise estimate.
You can also ask your sales rep if a trial is possible so that you and your team can get hands-on time with the program. For instance, we offer a 7-day free trial of BidTabs.NET that includes six months' worth of letting data for potential users. For our field management program, you can get a feel for what your crews will see by downloading the mobile app for free (password is demo for Apple users).
This personalized approach helps add a practical touch to a demo and will help your colleagues visualize the products in their day-to-day operations.
Close Out With a Competitive Argument
So, you have the program(s) in the hands of the right people, now all that's left is to bring the argument home.
A tactic that can be useful here is name dropping your competitors that are using the program. For example, if you bid jobs in Tennessee, 9 of the top 10 contractors are using BidTabs.NET. The argument here is, "If our competitors have access to this data, why don't we?"
Referrals can also go a long way here. If you know a trusted contact who uses the program you're looking at before, give him/her a call and get an anecdote on what using it is like. In a close-knit industry like construction, word-of-mouth recommendations carry more weight than a sales pitch alone.
Adding new software to your operations can be an uphill battle at times. You've got multiple team members to get on board, the fear of the unknown, and maybe even a traditional mindset that can be difficult to challenge. However, if you can make your case for a new program that truly conveys its value in a way that's personal to your company, you're on your way to a better system that will make your job easier.